Viewer Tech was founded in 2021, is an agricultural precision operation robot developer, focusing on field operation scenarios, is committed to science and technology to empower agricultural productivity, the company's use of robotics, computer vision, multi-intelligent body synergy, precision motion control and other areas of technology accumulation, focus on core technology innovation and product development. The company has launched the world's first self-developed cotton intelligent topping robot integrating "binocular vision 3D reconstruction + Al planning algorithm + precise operation control technology".
The founding team of VierTech comprises individuals from rural backgrounds, with academic affiliations to esteemed institutions such as Tsinghua University and the Hong Kong University of Science and Technology. With prior experience at tech companies like DJI, VIVO, Momenta, and others, they are committed to the commercialization of agricultural AI robots, simplifying the process of income generation for farmers.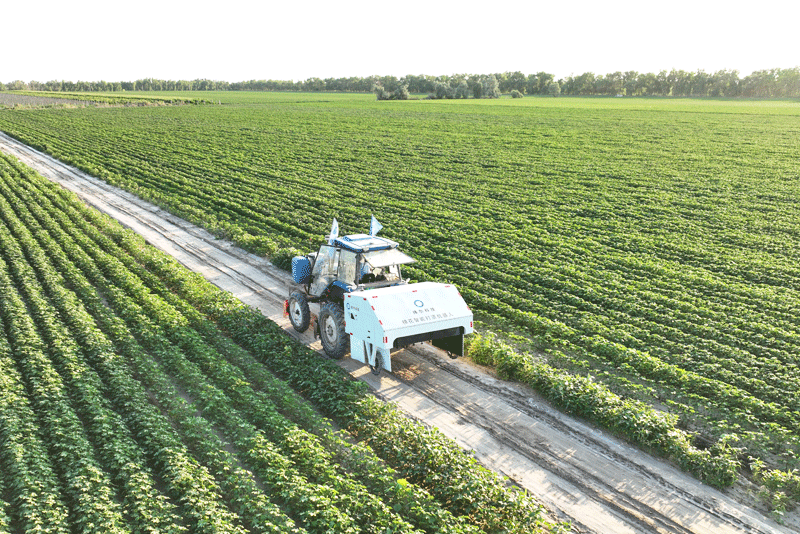 Viewer Tech harnesses its technological prowess in robotics, computer vision, multi-agent coordination, precision motion control, and other domains to pioneer the research, development, and production of intelligent robots tailored for precision-oriented operational settings.
Our portfolio boasts 13 utility patents, 7 invention patents, 4 software copyrights, and 1 design patent.

2023
March: Commencement of the Rice Seedling Skip Detection System Projec

May: Field Testing of the Rice Seedling Skip Detection System in Heilongjiang

July: Launch Event for the Cotton Topping Robot in Xinjiang

August: Viewer Tech's Nanning Cotton Testing Base Commences Operations; Initiation of the Precision Weeding Robot Project



2022
March: Viewer Tech Officially Begins Operations; Commencement of the Agricultural ADAS Project

April: Initiation of the Cotton Topping Robot Project

July: First Field Testing of the Cotton Topping Robot in Xinjiang

September: Field Testing of Agricultural ADAS in Heilongjiang Paddy Fields

December: Official Release of Agricultural ADAS; Second Field Testing of the Cotton Topping Robot



2021
January: Establishment of Viewer Tech, Embarking on the Journey to Explore the Feasibility of Implementing Robotics Technology in Agriculture

Partnership